The BLAST (Believe, Learn, and Seek, Truth)
There are three dynamics that drive all we do as a youth ministry:
Parent driven: "Under the authority of the church and parents…"
Parents, we as pastors want to assist you in training and making disciples of your teenagers. We believe that you are clearly commanded by Scripture to be the primary influences in the spiritual growth of your children. Ephesians 6:4 states that parents are to "bring them up in the discipline and instruction of the Lord." Our goal as a youth ministry is to equip the parents of the Church to do just that.
Even though our meetings are aimed at teenagers, our goal of parental equipping remains the same because we believe this is in keeping with Scripture. Thus, at any one of our events, parents are encouraged to come and participate with their children. Parental involvement at every 10:31 event is a high priority because it positions parents to help their children apply the biblical teachings they receive at 10:31 meetings and events.
Each child that enters the 10:31 ministry begins a four-year race that has a finish line at the time of graduation. A 9th grader enters 10:31 under the direct authority of his parents. A 12th grader is beginning the process of transitioning out from under the direct authority of his parents to being under pastoral authority. During this transition, we believe parental influence is to remain high. It is our hope that upon graduation, these young adults will enter into personal membership of the church through the Starting Point class. They will enter the singles ministry in which parents are not present. At graduation, they are no longer the "child of a member," but they are members by themselves, and are under their own pastor. We would desire that every graduating senior become an active, fruitful member of the local church. All our efforts, teaching, and ministry point to this transition. We want teens to leave the 10:31 ministry equipped to live the Christian life in the context of the local church.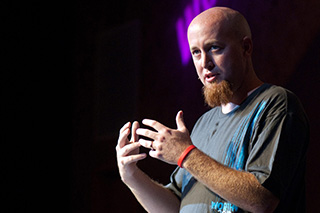 Teaching driven: "…we want to see teens living worthy of the gospel"

Our culture continually seeks to conform the thinking of our young people. Our teens are constantly being pulled by the enticements of the world. Youth will daily face many unique temptations for the first time as high schoolers. In light of these temptations, we need to both preach Jesus Christ and help our young people understand how the gospel informs and directs every aspect of our lives. We seek to do this through our 10:31 meetings, often focusing on practical issues in the lives of teens and helping them to "live worthy of the gospel."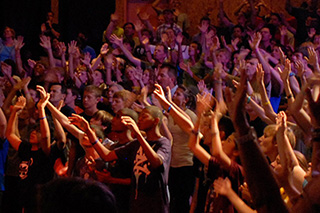 Gospel driven: "…through lives changed by the gospel."
The teen years are unique years in the Christian walk. In the teen years, young people are faced with new temptations and feelings. Their own sinful nature finds a strong ally in the world, and therefore, these years are critical in helping young people avoid folly and instead, pursue life in Christ. Youth ministry is an evangelistic ministry because the teen years are a time when young people often intentionally choose to walk with the Lord. Therefore, the best thing we can do for our teens is to preach Christ. This statement recognizes that the starting place for true change is ONLY from a heart that has been changed by the gospel of Jesus Christ. It is from that genuinely converted heart that a teen can live worthy of the gospel.